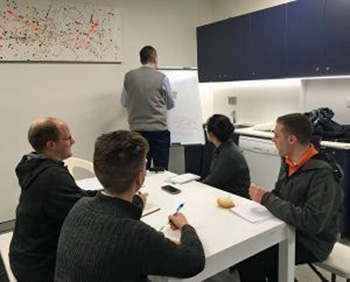 Fraternity of St Peter Adult Education
The Fraternity of St Peter is dedicated to the education of the faithful according to the light of the Church's Common Doctor, St Thomas Aquinas.

The Fraternity began an adult education program in 2005 with classes in Philosophy and Sacred Theology. The classes are open to all seeking to deepen their knowledge of the deepest truths of faith and reason.


Location
Eucharistic Heart of Jesus Chapel,
159 Girraween Road, Girraween NSW 2145
Classes for 2021
Catechism "My Catholic Faith" (Fr Sypher)
Time
Every Tuesday at 7.00pm
Parramatta Latin Mass Chaplaincy
Served by the Priestly Fraternity of St Peter