Thank you for supporting our various works
BUILDING FUND
This fund supports the future development of our apostolate for the purchase and/or building of a church.  
MONTHLY ELECTRONIC TRANSFER
Through internet banking set up the monthly transfer with the following bank details:
ACCOUNT: FSSP Parramatta Reserve Fund
BSB: 067-950
ACCOUNT NO: 00002301
REFERENCE: Your full name
Complete the Benefactor's details
Under Monthly Amount tick Credit Card
Enter your credit card details
The specified amount will be deducted from your account on the 2nd Thursday of every month.
Please select second Biller Code:
1359165 – Building Fund FSSP Parramatta
Completed Donation forms may either be handed to Fr Sypher or Fr Gilbride, or be placed in the collection basket at Mass.
FSSP Parramatta is now accepting donations in cryptocurrency for its Building Fund!
We can accept Bitcoin, Ethereum, BNB and Chainlink using the following details –
For Bitcoin:
bc1qfx82399w0d26m949s7set58rttsyak4rg8uusc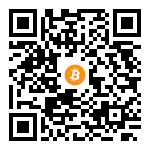 For ETH/BNB/Link: 
0x81D7EDFBD617F804f71e072A9BE64b275A7804a8
Thank you for your continued support!
SUNDAY MASS COLLECTIONS 
The First Collection supports the clergy.  The Second Collection is used for church expenses such as electricity, candles, altar breads etc.  Contributions toward these Collections may be made by Electronic Transfer into the following bank accounts:
ACCOUNT: Fraternity of St Peter Apostolate
BSB: 067-950
ACCOUNT NO: 00002285
REFERENCE: Your full name
ACCOUNT: Fraternity of St Peter Church
BSB: 067-950
ACCOUNT NO: 00002293
REFERENCE: Your full name
PLEASE REMEMBER US IN YOUR WILL
Contact Fr Sypher or download this leaflet, for information on how to make a bequest to the Fraternity in your Will
Cheque Donations
These are also accepted for the purposes mentioned above and can be mailed to:

FSSP Australia
PO Box 46
Pendle Hill NSW 2145

Depending on the fund you wish to support, please draw cheques as follows:
| | |
| --- | --- |
| Fund | Pay |
| Building Fund | FSSP Parramatta Church Reserve Fund |
| First Collection | Fraternity of St Peter Apostolate |
| Second Collection | Fraternity of St Peter Church |
Parramatta Latin Mass Chaplaincy
Served by the Priestly Fraternity of St Peter